If you've recently had fixed braces fitted, they can take time to get used to and understandably, there may be a few things you are unsure about. To help with any uncertainty, we have put together this guide to give you some essential aftercare advice for managing your braces and ensure the best results from your orthodontic treatment.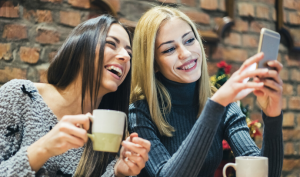 Aches and pains
Whilst becoming familiar with your new braces, it's likely your teeth will be sore for 3-5 days after fitting, but don't panic, this is normal. Your brace shouldn't be too painful, but aching is completely normal as your teeth begin to move.
they may rub against the inside of your mouth causing irritation, but you will be provided some orthodontic wax to shield any particularly troublesome areas once they have been fitted. If you feel discomfort, ask your pharmacist for advice on how to stop pain associated to your braces – you can take over the counter pain relief to ease the discomfort, ensuring you always read the information on the packet.
Enjoying your hobbies
It may take you some time to get used to playing sport or your favourite musical instrument with your new braces. During your aftercare, you will need to ensure you wear a mouthguard for contact sports, which can custom made to fit over your braces in practice. You can clean your mouthguard using water and a soft toothbrush, but do not use hot water as this could change the shape of the mouthguard.
Your braces may make it a bit harder to play wind or brass instruments, but in some special circumstances you may be able to get a removable brace which you can take out for performances.
With any uncertainty, it's best to contact your orthodontist for more information.
Broken or damaged braces
Depending on your diet and lifestyle, or in an emergency, your braces may break off, and if this happens, you should contact your orthodontist straight away. Don't wait for your next appointment as if your braces aren't fully attached, it can slow down your treatment plan and potentially even damage your teeth.
If you are experiencing a lot of pain with your new braces you can call 111 if you can't get hold of your practice.
Retainers
Once treatment has ended, your teeth have a tendency to move back to their original position. To prevent this, we often provide fixed and/or removable retainers as part of your orthodontic aftercare. You'll need to wear these indefinitely to decrease the chance of the position of your teeth changing.
Take care with your braces
Following these general pieces of aftercare advice will give you the best opportunity for your new braces to do their job, which will translate into the best possible results from your treatment. Statistics from the British Orthodontic Society, show that patients who co-operate well with treatment and wear their retainers as advised always get the best results.
If you're experiencing pain, discomfort or uncertainty with your fixed braces, or you're just not sure whether your issue is an emergency or not, take a look our guide, complete with home remedies if it's not an emergency.
Like what you have read?
Share it with someone who may benefit from it